There are no more items in your cart
Shipping

Free

Total

€0.00
Please select all of the options
Our webstore uses cookies to offer a better user experience and we recommend you to accept their use to fully enjoy your navigation.

Back

Middle-Age

France

18th century

USA

Revolution 1777

UK

1st Empire / America war

Russia

Modern

NEW!

We will be expanding this category further in the coming weeks. Do not hesitate to visit our site regularly to see our new products!

Boots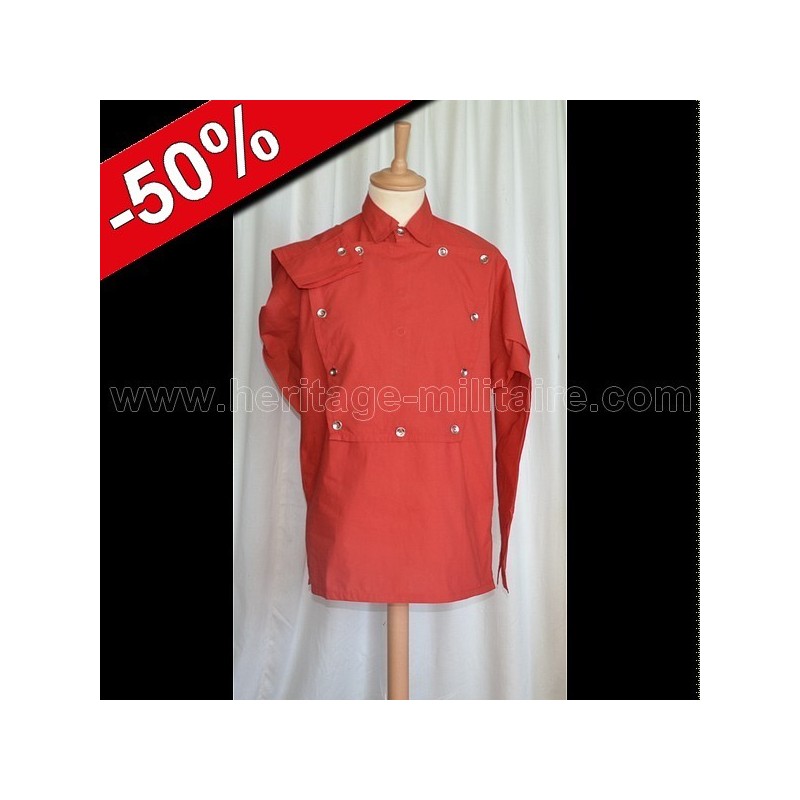  
Red shirt battle mod 3 destocking
Red shirt battle mod 3 destocking
French company with 15 years experience
Secure payment
Shipping to France: 6€ - FREE from 300€
10€ to Belgium, Germany, Luxembourg and Netherlands. Other countries, see shipping page.
Red shirt battle mod 3 destocking

Shirt with bib
Colours: red
Buttons: tin.
IN STOCK: sizes  S   only one piece
Matching chest size of the measures to the sizes:
      S = 36"          

DESTOCKING.
OFFER VALID IN THE LIMIT OF AVAILABLE STOCKS.
No return or exchange possible.